Browsing articles in "Bmore"
In what only can be described as an essential addition to your collection…
"18 tracks hand selected by our leader Diplo from his favorite overlooked remixes of past releases plus a variety of new music from our next crop of artists." – [Mad Decent]
here's a small sample!
Ok, so picture this~
Club heaving, walls sweating and things just about to get shaken up ~ angry birds plush toys ready at our disposal – to be thrown the way they do best!
BOMBS AWAY!
Angry Birds (Ido Shoam Remix) – Download the Track!
Starfoxxx has been cranking out Ghetto House and Juke tunes for a while now, & since the start of summer 2010 the world has patiently waited for the official release of their heavy new EP. As of 2 days ago the wait is over, available thru the Ghettophiles Label.   La Contradansa EP by STARFOXXX
Listen To & Download the EP Mini Mix…
Then get a ton of free tunes from their Soundcloud
Not long ago I was watching a video of Schlachthofbronx and fell in love with the final song.
After a bit of searching I found it was a remix of a popular Nigerian artist Onyenze.
It was released on a compilation on Akwaaba Music, and now you can make people sweat with it too.
Onyenze – Onwa Nna Na Nwa (Schlachthofbronx Remix) by schlachthofbronx
Fresh fresh fresh!
Straight from his soundcloud, Melbourne Dj/Producer PTFFP has just let slip two new tracks 'Pump It' and 'Blade'
They're free to download ~ Check them out below!
ppssssstttt… don't forget about the exclusive download of 'Go Ahead and Shake That Thing', only available here!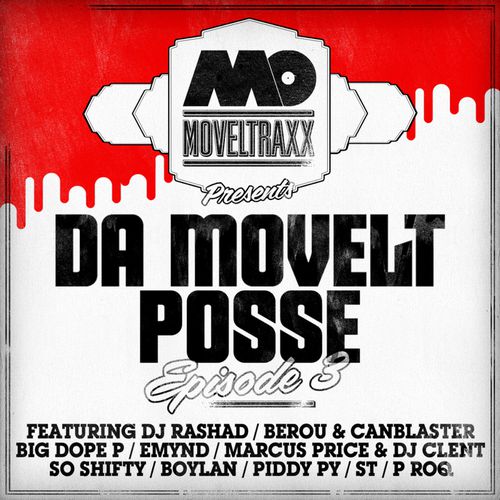 Paris Ghetto House staple Moveltraxx has been increasing their stock with a slew of high quality Club Inspired releases. In 2011 they are geared for takeover releasing the Kapongo Dance Ep. The Original Kapongo Dance was made by Berou & Canblaster and was released on the MovelT Posse Compilation. After good response they revamped the track with Kapongo Dance 2011 & grabbed remixes from Sinden, Congorock, Big Dope P, & Dj Dice. Make sure to check out this release & watch for new heat coming from Movel T.
Crookers on the remix!
A message from Crookers
Here's a new remix we did for our friend Munchi, we loved his attitude towards music when we met him at a festival, so we did our own version of his killer track Shottas featuring Mr Lexx. Now, it's here for you, free download!

If you've enjoyed this download, please consider contributing to this fund that was set up for Munchi, who has suffered from a serious medical incident.

"Munchi had a seizure caused by an intracerebral hemorrhage, with no prior condition. He spent 9 hours in a coma and 11 days in the hospital recovering. He has no medical insurance in the US. His medication is expensive and he needs to get back to Rotterdam. Our goal is to pay for his ticket home, get our Hawaiian friends reimbursed for his meds and eventually pay for his hospital bills."

http://giveloop.com/help-munchi

Our best hopes and wishes are with him, and his family

Support the original release with a purchase! Info here:
http://tandarecords.com/blog/?page_id=22
Tranter of now defunct Hip-Hop group Gameboy/Gamegirl has been putting out a good stream of free music on his Soundcloud , and collaborated with fellow Aussie Swick on a Disco Ep in 2010. He released the 4 track Sax Fax EP with Scattermusic, and him & Swick have finished a remix for Square Mode's upcoming release.  Peep some of his tunes here.
This track came out a while ago, originally it was a Bmore track!
But now Twist It! Have teamed up with No Brainer Records to bring us a all star remix package for 2011
My pick is the Funkin Matt Remix & If your feeling creative, a mashup of Human Bell could work!
Bonus
Twist It!  – Funky Monkey (Old Version)
Say what? A JustShakeIt exclusive from the man himself! Pierre The French Fighter Pilot!
Based in Melbourne, Australia and known as one half of Funk Souldiers, PTFFP is the solo alias of a musical shaker!
Check out his soundcloud below and enjoy this exclusive download of "PTFFP – Go Ahead & Shake That Thing" only available on JustShakeIt.tv
You can catch PTFFP at Melbourne's newest weekly night 'Code Red' launching March 26th 2011 @ Platform One
We're on Facebook
MXTAPES BY JUSTSHAKEIT DJS
Soundcloud
Posts Calendar
feel like surfing?
Disclaimer
All music posted here is aimed to promote new artists, give you a chance to listen to their music, and ultimately provide you the opportunity to support them by buying it. If you the artist/supporting body have an issue with anything we've featured please e-mail us immediately. If you are an artist and want some promoting, send us your tracks and we'll check it/them out. If you just want to say hello - e-mail us.