Browsing articles from "July, 2011"
Back to the ol' Sundae Funday posts!
Hows everyone been?
Drop us a line via our contact form
(WE JUST FIXED A ISSUE)
(THIS ISSUE HAS GIVEN US SOME HOMEWORK TO DO, WE WILL TRY AND REPLY TO ALL EMAILS ASAP
)
Get the tracks
Schlachthofbronx - Chambacu – Samim Remix
The Cube Guys - La Banda – Bastian Van Shield Remix
Nick Thayer - Get Up
Benson - Kill Pollins (Phil Collins Bootleg)
Adele - Rolling In The Deep (Ajax Re-Work)
Daigo - Boot Your Thang
TJR feat. DJ Gant-Man - Juke It (Big Dope P Remix)
In what only can be described as an essential addition to your collection…
"18 tracks hand selected by our leader Diplo from his favorite overlooked remixes of past releases plus a variety of new music from our next crop of artists." – [Mad Decent]
here's a small sample!
When Dj Sneak realeases something, I stop and listen.
When Dj Sneak releases on Riva Starr's Snatch! label, I fucking STOP, BOP N BLOG ( YES I do THAT)
Get the tracks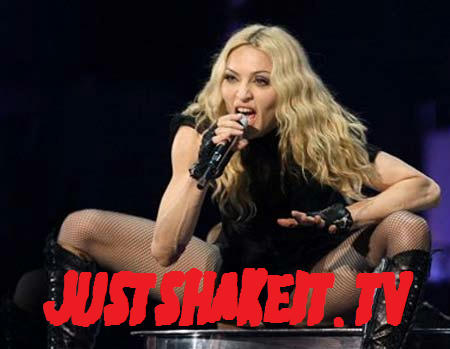 Whats been up Just Shake It? Long time since my last post, but I come with my Garage edit of Madonna…justforyou!
Starts off a bit strange, but it gets better i promise
.
Mojek-Madonna(JustShakeIt.Tv) by mojek
Riva Starr, Parov Stelar, Steve Angello, Wiley + more in this release!
Be sure to check out Parov Stelar – The Phantom (Riva Starr Remix)!
Happy Birthday What! What!
Here are the 4 tracks from the vinyl edition of the 3 years compilation!
What! What! are climbing up my all time favorite labels list.
Check it out
Should i aplozigize for been lazy on the sundae funday posts?
Meh, ill make it up to ya's..
Here it is, tunes that are rockn me at the moment, including some party edits…
Get the tracks
Night Drugs Feat Moona - Higher (Deebs Remix)
Light Year - 5 Girls – The Finger Prince Remix
Faisal - Journey – Original Mix
Social Disco Club - Professional Widow
Attack Yourself! - Power Moves
Red Hot Chili Peppers - Dani California (2nd Nature Remix)
AC/DC - Back In Black (Hawk re-edit 92 bpm)
Beni - It's A Bubble (Round Table Knights Remix)
I love a soundcloud freebie!
Douster brings the goods with a track he describes as a "bassline meets kuduro vibe"
Check it out
Alternative: http://www.mediafire.com/?mvned0is665bn4j
This Saturday, Myself (Tyrone), Sneddon (Michael) & Muskie.
Aka the Justshakeit crew, are launching a regular party! Every Saturday night baby
To help us kick things off, we've invited the legendary dj, T-rek!
T-rek aka Tarek Smallman, is in fire!
His just uploaded about 20 tracks from his large discography!
Also joining us too kick off is Spacey Space, Jody McLeod, Tiesbeau & our lovely door ladies Amy & Nikki.
Here are some Gems for you to download to celebrate
Get the tracks


Claude VonStroke, is one of my all time favorites!
Dirtybird is god!
This album is a compilation of his best and brightest remixes, or as he calls them, "dance music makeovers", hence the album title "MAKEOVERS".
Check it out

Nublu Orchestra – Sciubba Diving (Claude VonStroke remix)
Bonus
Wut – Girl Unit (VonStroke Fully Dressed Mix) – Download
We're on Facebook
MXTAPES BY JUSTSHAKEIT DJS
Soundcloud
Posts Calendar
feel like surfing?
Disclaimer
All music posted here is aimed to promote new artists, give you a chance to listen to their music, and ultimately provide you the opportunity to support them by buying it. If you the artist/supporting body have an issue with anything we've featured please e-mail us immediately. If you are an artist and want some promoting, send us your tracks and we'll check it/them out. If you just want to say hello - e-mail us.